Regular price
$ 419.00 USD
Regular price
Sale price
$ 419.00 USD
Unit price
per
Sale
Sold out
Albert Hofmann and the New Eleusis - Holographic Screen Print
Signed and numbered by Alex Grey

Size:  18 x 24 inches
Limited Edition:  150

"Alienation from nature and the loss of the experience of being part of the living creation is the greatest tragedy of our materialistic era. It is the causative reason for ecological devastation and climate change. Therefore I attribute absolute highest importance to consciousness change. I regard psychedelics as catalyzers for this.  They are tools which are guiding our perception toward other deeper areas of our human existence, so that we again become aware of our spiritual essence.  Psychedelic experiences in a safe setting can help our consciousness open up to this sensation of connection and of being one with nature. LSD and related substances are not drugs in the usual sense, but are part of the sacred substances, which have been used for thousand of years in ritual settings. The classic psychedelics like LSD, Psilocybin and Mescaline are characterized by the fact that they are neither toxic nor addictive. It is my great concern to separate psychedelics from the ongoing debates about drugs, and to highlight the potential inherent to these substances for self-awareness, as an adjunct in therapy, and for fundamental research into the human mind. It is my wish that a modern Eleusis will emerge, in which seeking humans can learn to have transcendent experiences with sacred substances in a safe setting. I am convinced that these soul-opening, mind-revealing substances will find their appropriate place in our society and our culture." — Dr. Albert Hofmann, April 19, 2007
Each screen print in this edition is hand pulled on thick rainbow holographic paper. Subtle differences between pulls will make each print unique and are a sign of their handmade nature.

Additionally, due to the use of thick ink and weather conditions during the creation process, there may be slight chipping or bending on the sides of the poster. These slight damages are a natural result of the artistic process.

Copyright for this image is owned by the artist. Reproduction without permission from the artist is unlawful.
Paper prints endure when properly framed, spaced behind UV filtered glass and kept from direct moisture & light.
Limit 2 per household.
Share
View full details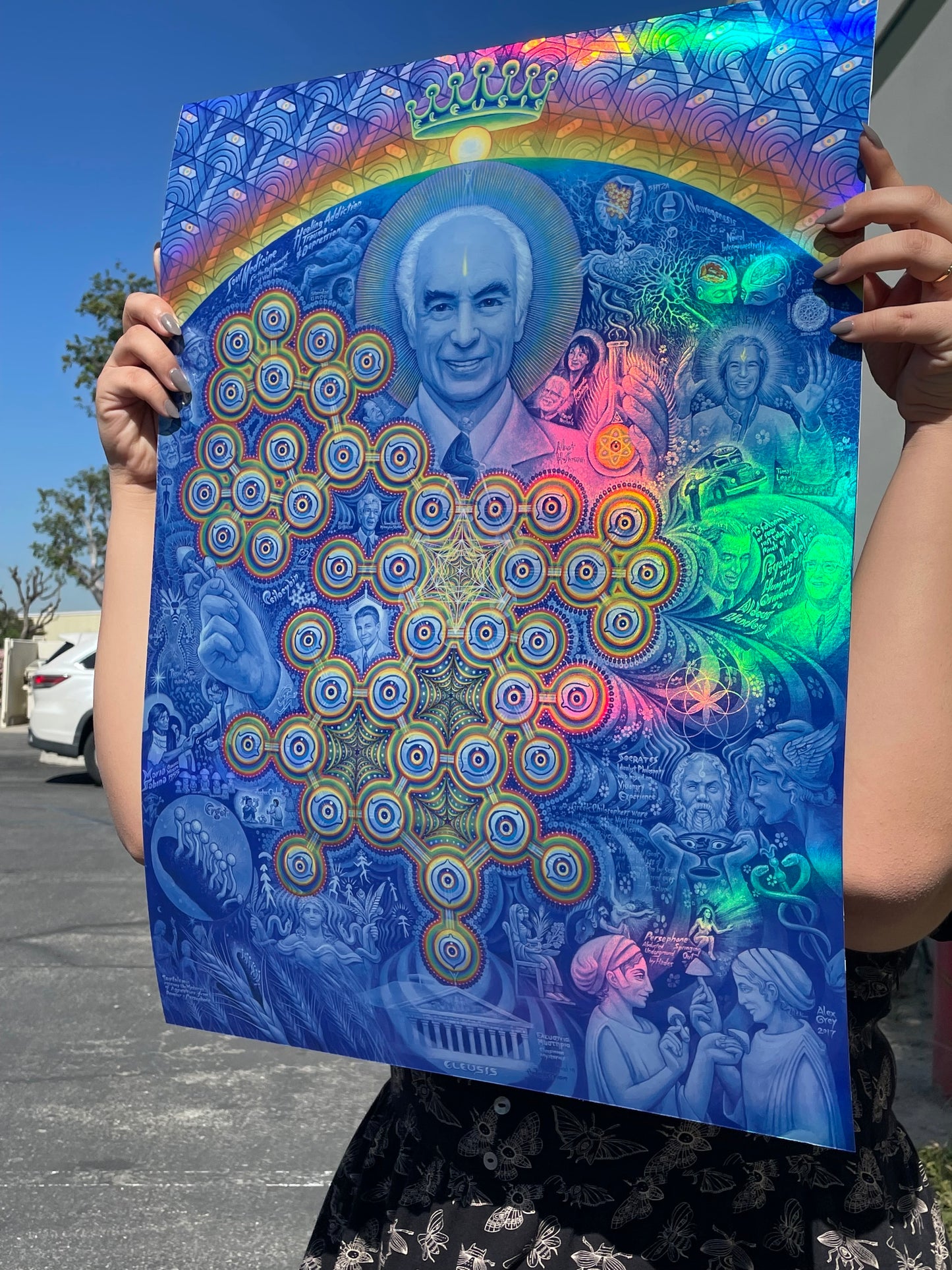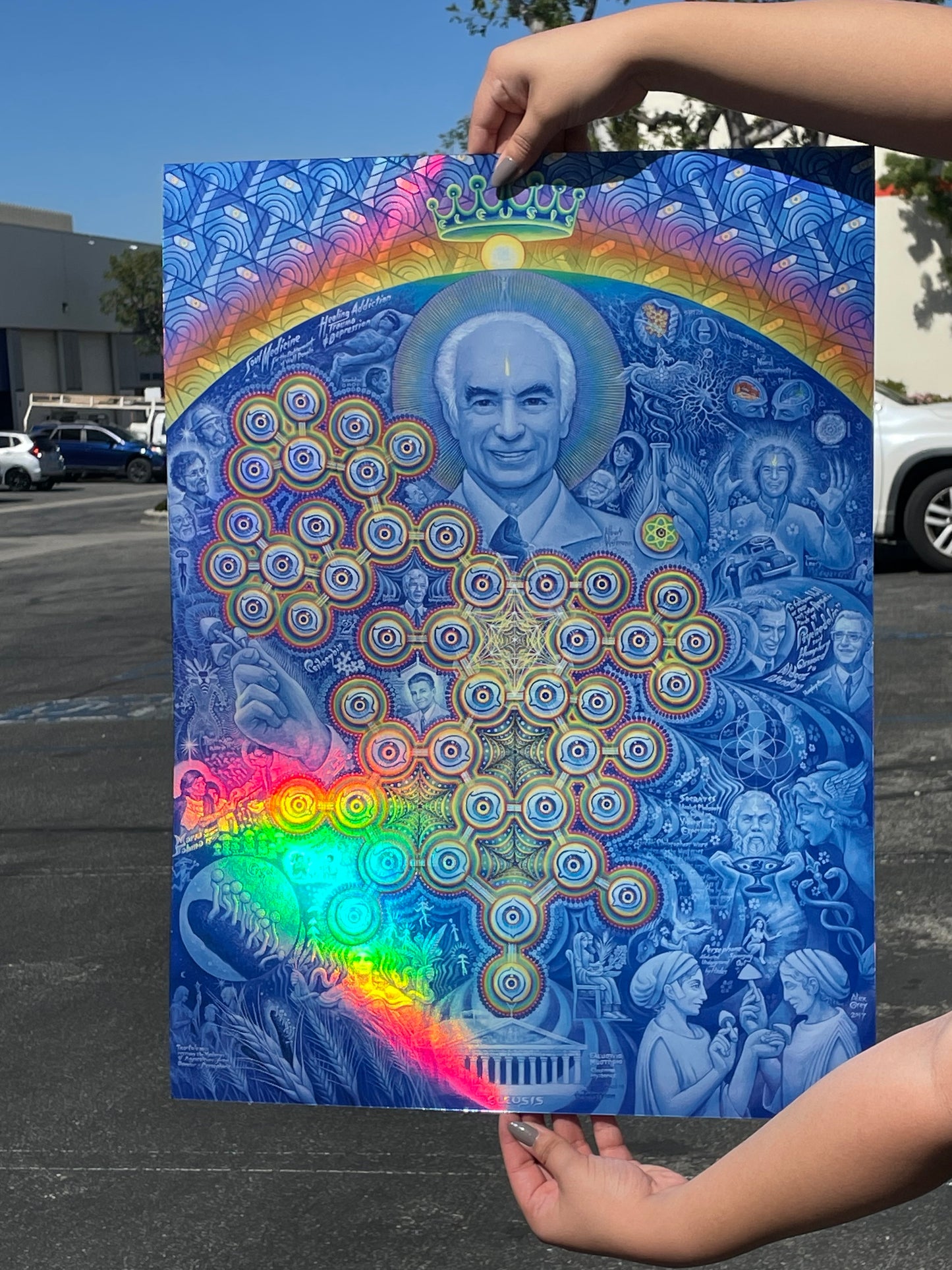 Merry Giving Guide
Curated gifts, seasonal essence, unconventional flair.
Special Deals Happening Now!
All products are shipped with love from Wappinger, NY, in New York's Hudson Valley.
CoSM, Chapel of Sacred Mirrors is a church and a 501(c)(3) organization, supported by charitable donations from the community.