Regular price
$ 475.00 USD
Regular price
Sale price
$ 475.00 USD
Unit price
per
Sale
Sold out
Image Size: 18 x 24"

Love feels like a cosmic force. We can't explain it, or measure it with instruments, yet the knowledge and experience of love is proof enough and validates the fundamental insights of the mystical traditions. Many religions declare the likeness of God and Love. Beyond the skin, primordial energies of eros channel through us. Truly miraculous that our biochemistry and anatomy support the experience of our imaginations' projections of passion.⠀ ⠀

How would the universe exist, were it not for the love rites of Shiva and Shakti? Love is the attraction tension and dynamism that plays itself out on every level in our lives. Doesn't the electron love the nucleus? Taoism abstracts this principle with the yin-yang symbol. Hinduism and tantric Buddhism use symbols of the union of cosmic lovers: Shiva and Shakti or Samantabadhra and Samantabhadri. Temporal form is secretly and erotically interpenetrated by timeless, formless primordial reality. This is the real sacred marriage, the true "hieros gamos." Love is the mystic background to the foreground of the surface reality.
- Alex Grey

 
Limited Edition of 300. Each print is proofed, numbered & signed by Alex Grey.
Price will increase as the edition reaches its end.
This archival limited edition print was printed on canvas with a black border.
Share
View full details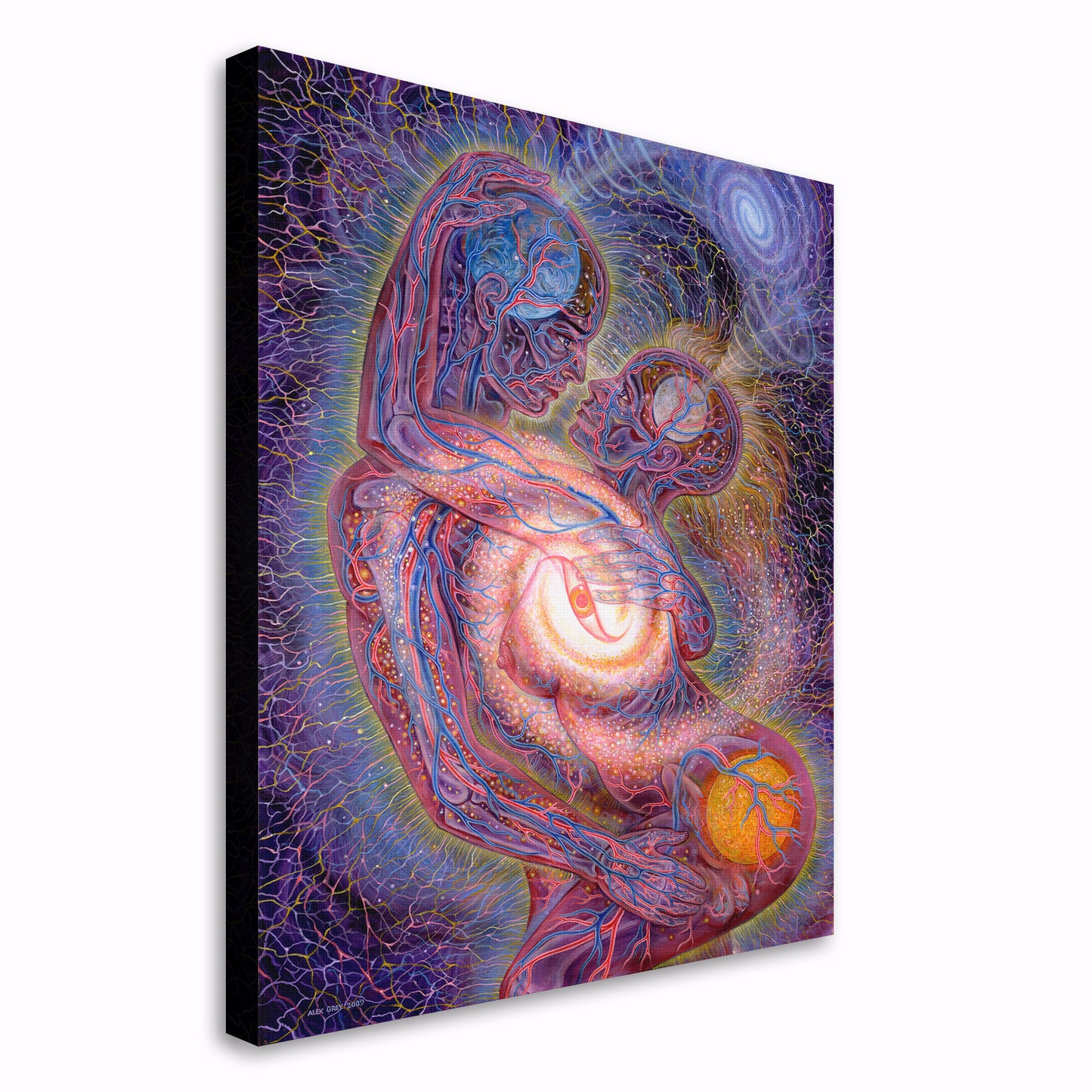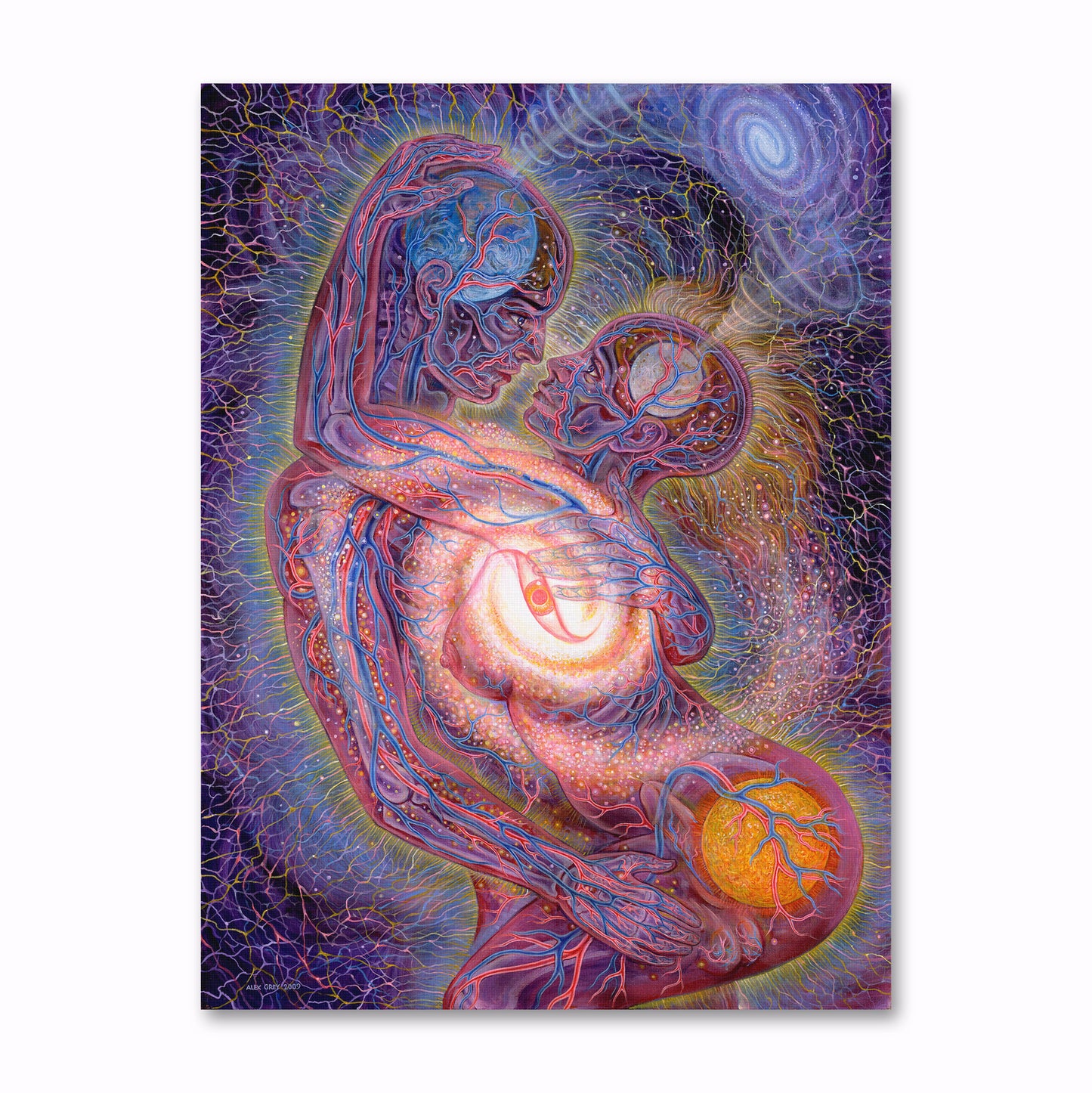 Merry Giving Guide
Curated gifts, seasonal essence, unconventional flair.
Special Deals Happening Now!
All fine art prints available at the CoSM Shop are meticulously crafted using the giclée process. This printing method is renowned for its exceptional precision and attention to detail, ensuring that every artwork produced is a faithful representation of the original masterpiece.
At CoSM, we prioritize the highest quality standards, and the giclée process allows us to achieve unparalleled results. Each print is created using archival, fade-resistant inks and premium-quality materials, guaranteeing the longevity and vibrancy of the artwork for generations to come.
CoSM, Chapel of Sacred Mirrors is a church and a 501(c)(3) organization, supported by charitable donations from the community.